Our Difference
At Stortz Financial Group we believe in a personalized approach to financial planning that includes honesty, integrity and transparency.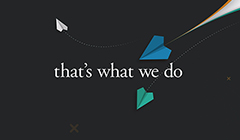 Retirement Planning
How much will you bring to retirement?
What's Your Risk?
This unique tool will help you understand you own risk tolerance and the volatility that you can expect from you portfolio.
Learn More


Live for Today
Plan for Tomorrow
At Stortz Financial Group, our mission is simple. We work to effectively assist you in working toward three financial goals:

Wealth Accumulation During Your Working Years

Security and Independence in Retirement

Potential Reduction of Taxes
In order to provide these services, we offer flexible solutions with the options you need to adapt to changing personal and professional circumstances. We hope to provide you with financial confidence so that regardless of what happens, you'll remain on track to achieve your goals.